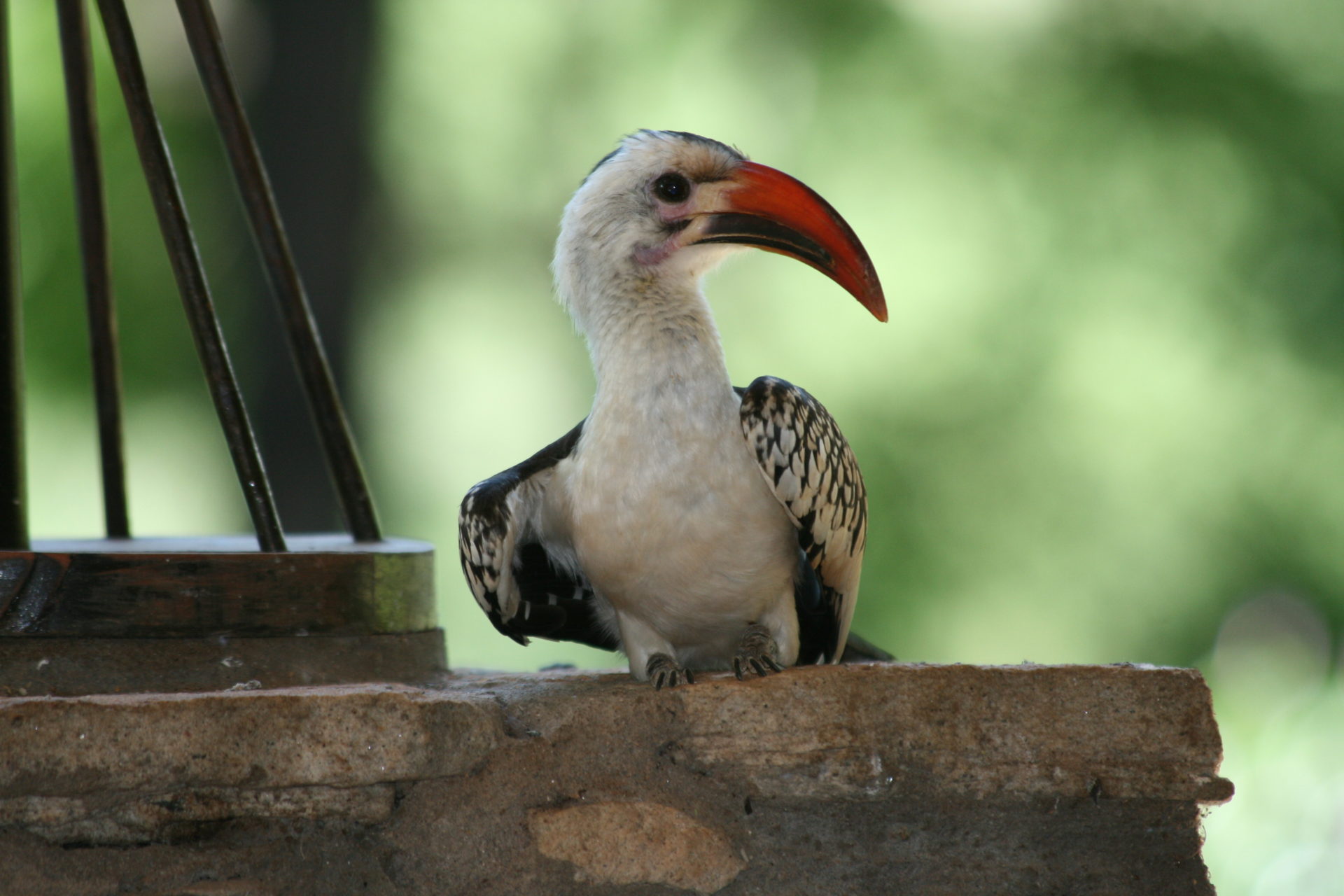 Country: Kenya
Location: Samburu National Park, Samburu County
Time of Travel: May 2008
An early crisp and cold morning started my day at the Norfolk Hotel in Nairobi, the oldest hotel in East Africa that opened its doors in 1904 and still remains an icon today.
My drive to Samburu started at 6:30 a.m. as I negotiated morning traffic and hit the highway to Thika, a town in hilly terrain in Kiambu county known worldwide for its fruit, primarily pineapples, and coffee farming. Driving through this region was so stimulating, with a cool breeze in my face and lush plantations all around.
My journey continued through Karatina and Nanyuki, where I could see Mount Kenya, the tallest mountain in Kenya and the second highest in Africa after Mount Kilimanjaro.
After Nanyuki, I passed through the Laikipia region, known for its private game reserves (I'll share more about my visit to Laikipia in another post).
 I reached the town of Isiolo and had to refuel and grab a small bite. At that time, there was some unrest in the region, so I had to wait for other vehicles to form a convoy with armed soldiers. While waiting, I had a friendly conversation with a fruit seller named Halima, and she was surprised to see an Indian from India.
After a short wait, I was on my way.
I soon reached the Ngaremara Gate outside Buffalo Springs Game Reserve. After quick entry procedures, I soon reached Samburu Serena Lodge just in time for a late lunch.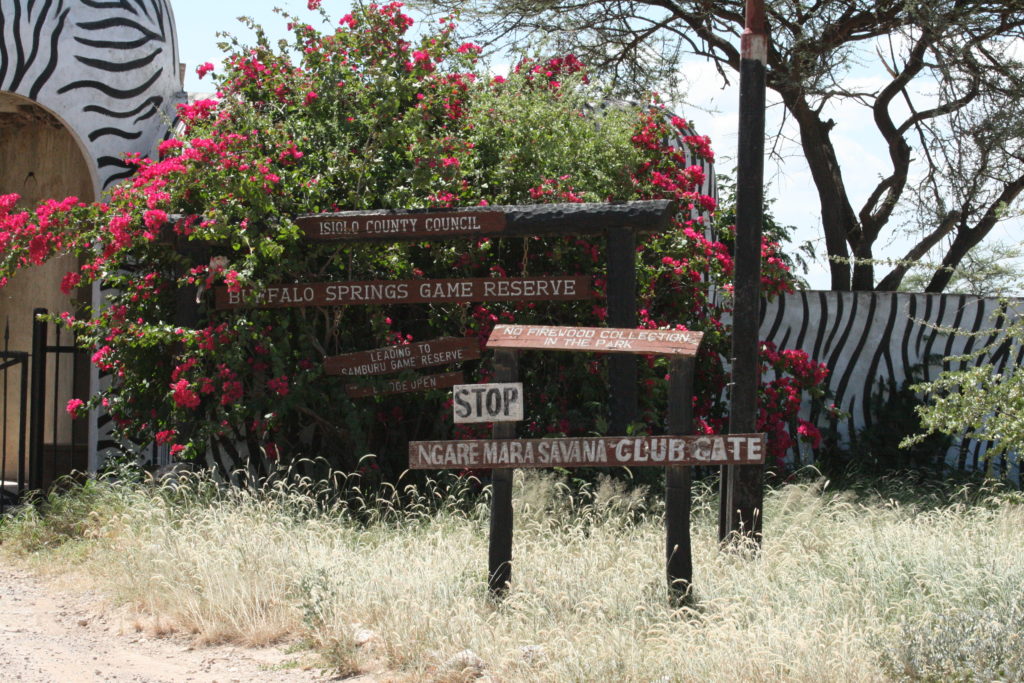 After an hour or so , I was on my way crossing over the Uwaso Nyiro River Bridge in to Samburu National Park.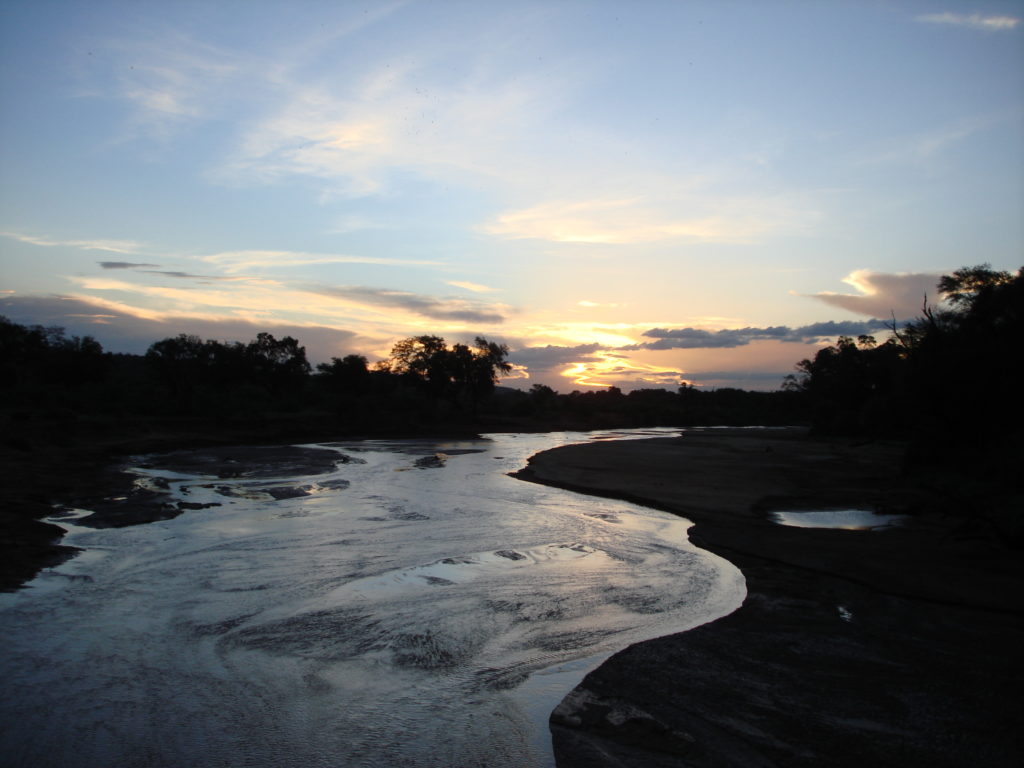 Samburu National Park is located in the semi-arid region north of the Laikipia Region and close to the Somali border. The almost desert-like ecosystem is sustained by the flora and fauna of Samburu National Park, along with Shaba National Reserve and Buffalo Springs National Reserve, which survive on the Ewaso Nyiro River – the longest river in Kenya. The river's waters are the lifeline for abundant species of mammals, plants, and birds.
I was thrilled to discover that Samburu National Park is also home to some of the rare northern species, such as the Grevy's Zebra, Somali Ostrich, Reticulated Giraffe, Gerenuk, and the Beisa Oryx. This park quickly became one of my favourites in Africa because of its wonderful landscape, palm groves, and riverine forests.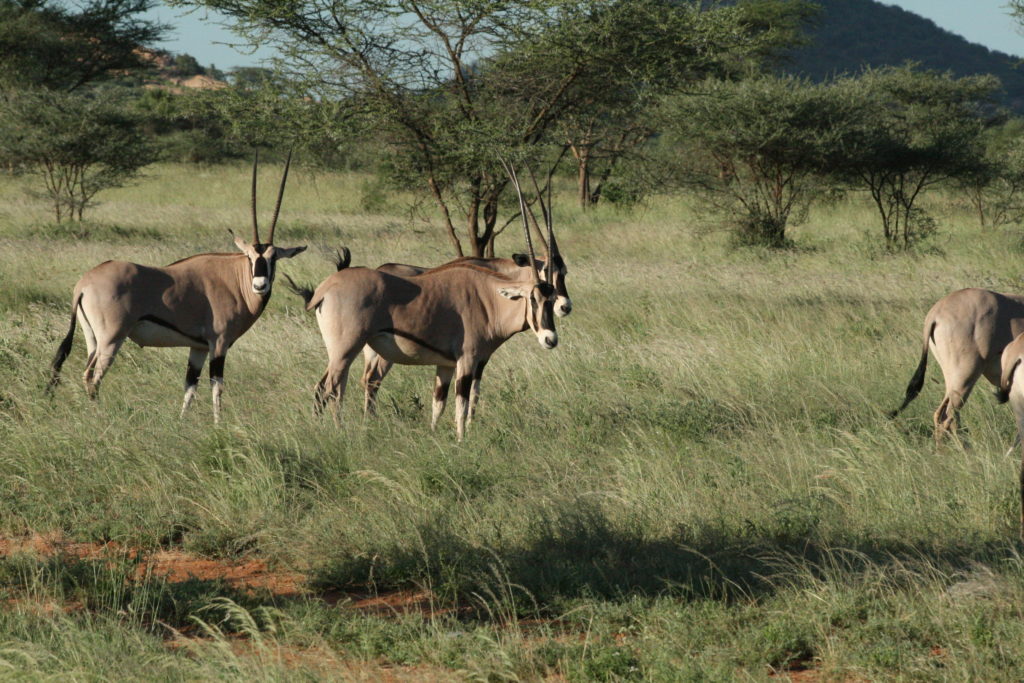 As soon as I entered the park, I saw many baboons and vervet monkeys, also known as the blue ball monkeys due to the color of their genitalia. It was thoroughly enjoyable to see troops living together as a family with young ones scampering around with no care in the world.
Proceeding further, I chose to drive around on the banks of the river. Driving down the riverbank, I came across many herds of elephants, gazelles, and impala.
As I rounded a bend, I was blocked by The Serena hotel Land Cruiser, which had a puncture right on the bank of the river, and I stopped to help.
I had no choice but to stop just off the trail leading to the river, a trail used by the elephant herds. Just as luck would have it, a mother and her baby decided to leave the river and head into the bush, right behind us.
Disturbed by the commotion of the tire change, her motherly instinct kicked in to protect her baby, and she could have charged our vehicle. But a few loud engine revs from our driver made her have second thoughts, and she quickly sauntered into the bush, her baby trotting by her side.
As we continued our game drive, we spotted a Secretary Bird striding confidently across the plain. Its distinctive black crest feathers and long legs made it a sight to behold.
Further along, we were thrilled to come across a mother cheetah and her cub. They were resting in the grass, basking in the warmth of the afternoon sun. It was a truly memorable moment to witness these magnificent creatures in their natural habitat.
As the sun began to set, we made our way back to the lodge for dinner. The day had been full of adventure and excitement, and we were ready for a good night's rest before another day of exploring the beautiful Samburu National Park.
0